Description
Featuring 2ml e-liquid capacity, 1.2ohm Caliburn A2 Side Refilling Pod, 520 mAh battery, and 15 W output power, Caliburn A2S is a compact pod system with simplicity. Caliburn A2S comes in a lights-consisted logo, a refillable pod, and a Type-C port. The device is compatible with the 0.9ohm Caliburn A2 refillable pod. The air-activated auto draw makes it easy to use and an ideal device for vapers.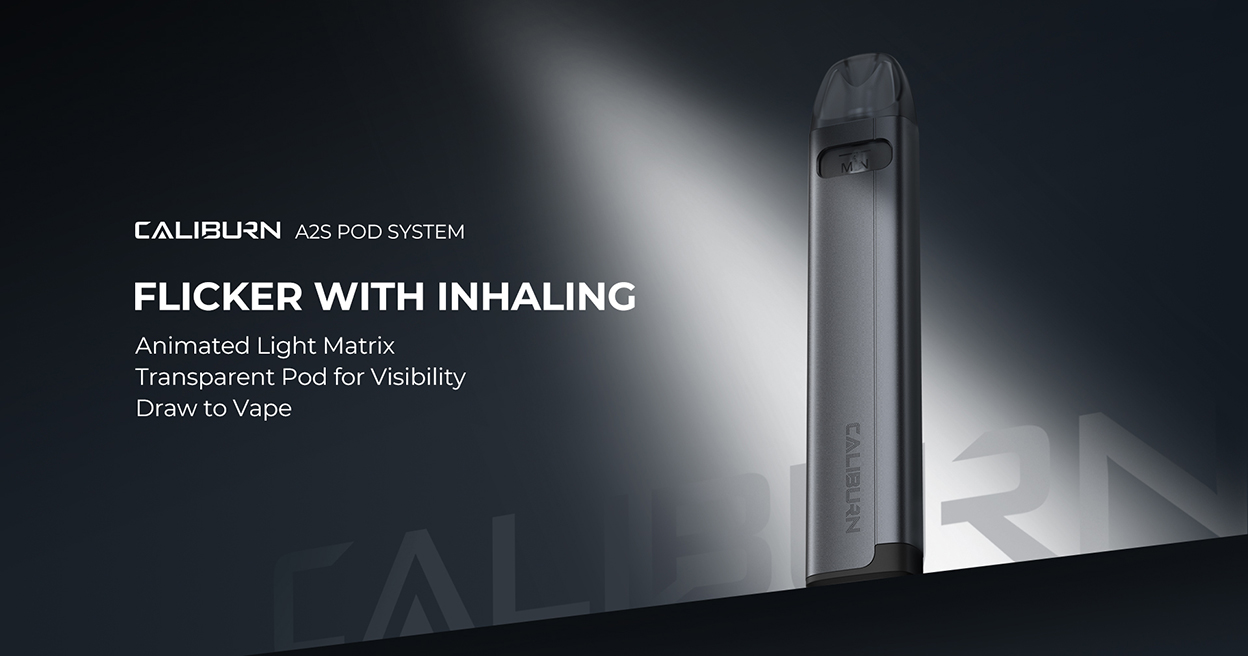 Features:
1. Animated light matrix
2. Elegant appearance
3. Draw to vape
4. Side-filling pod
5. PRO-FOCS flavor adjustment technology
6. Meshed coil
7. Large e-liquid window
8. Type-C port
Payment & Security
Your payment information is processed securely. We do not store credit card details nor have access to your credit card information.