Description
Uwell Caliburn G2 Kit is a continuation and upgrade of the generation, and gains a well-knowN reputation from Caliburn G Kit. Here is it and must satisfy all you pod system kit enthusiasts better than ever. First and foremost, it adopts Pro-FOCS technology to focus on its ultimate taste for the rich vapor, sustaining the last drop of the e-liquid. It is available for 2ml vape juice and is convenient to fill your e-juice via a top filling system, which decreases the leakproofness and saves your time. Caliburn G2 is also equipped with a liquid check window to remind you of filling your e-liquid when it is running out. Meticulously engineered by its precise airflow adjustable control, everyone can have their preference by their habit and manually control their airflow ring. Relating to its pre-installed meshed-H 1.2ohm coil, it has a high-quality constructive performance to warm your e-liquid and increase the heating speed. This kit houses 750mAh built-in battery and can withstand almost 18W output for both MTL vaping and restricted DTL vape experience and is suitable for 1.2ohm and 0.8ohm separately. It applies its guidelines to be flexible and premium, so it is available for both draw-activated mode and button-activated mode. With its innovative vibration interaction, you must you would know how is the device is doing without looking at it the first time.
Features:
1. Adopt Pro-FOCS Technology
2. 2ml Vape Juice
3. Top Filling System
4. Liquid Check Window
5. Precise Airflow Adjustable Control
6. Pre-installed Meshed-H 1.2ohm coil
7. 750mAh Built-in Battery
8. Almost 18W Output
9. For Both MTL Vaping And Restricted DTL Vape Experience
10. Available For Both Draw-activated Mode And Button-activated Mode
Brand: Uwell
Unit: 1 Set
Materials: PA, Aluminium Ally
Size: 110.5mm*22.5mm*13mm
liquid capacity: 2ml
Color: 6colors
Output wattage: 18W
Battery capacity: 750mAh
Coil Specifications: FeCrAI UN2 Meshed-H 1.2ohm, FeCrAI UN2 Meshed-H 0.8ohm
Package: Gift Box
Each set contain:
1pc Uwell Caliburn G2 Pod System Kit
1pc Uwell UN2 Meshed-H 1.2ohm Caliburn G2 Coil (pre-installed)
1pc Uwell UN2 Meshed-H 0.8ohm Caliburn G2 Coil (spare)
1pc Type-C Charging Cable
1pc User Manual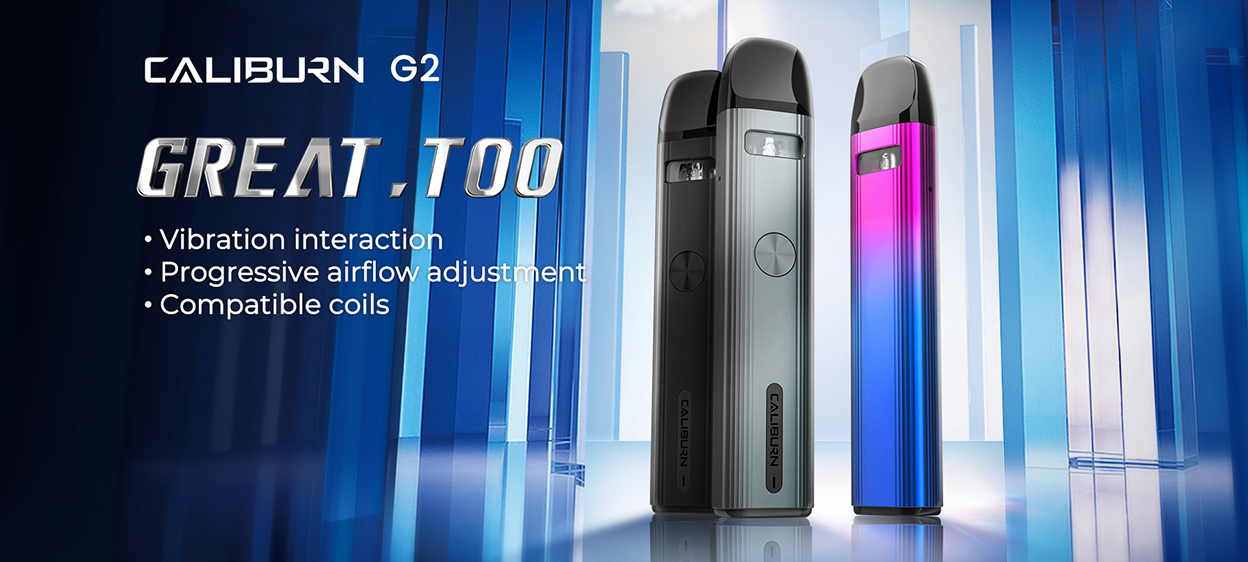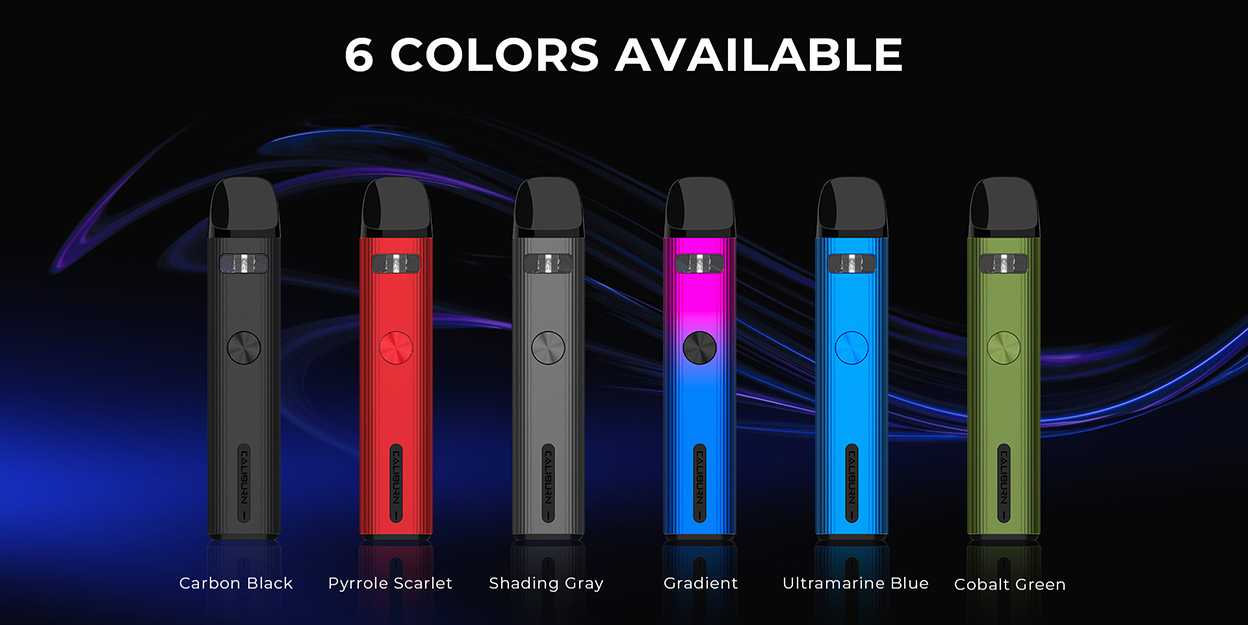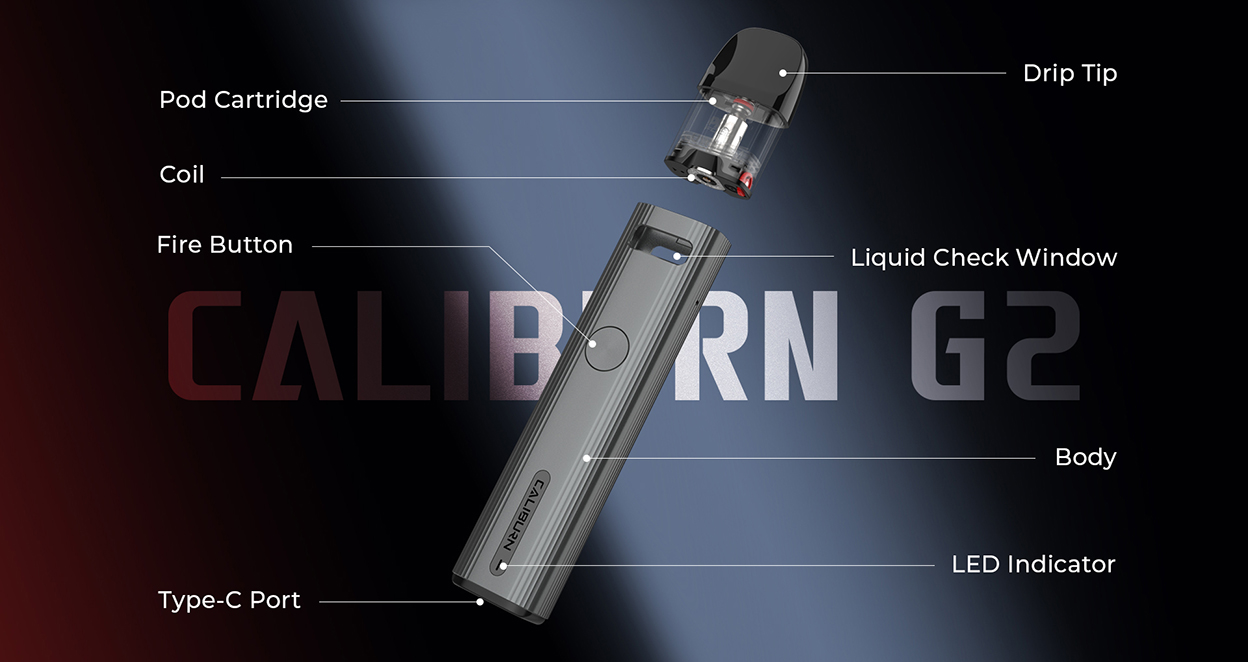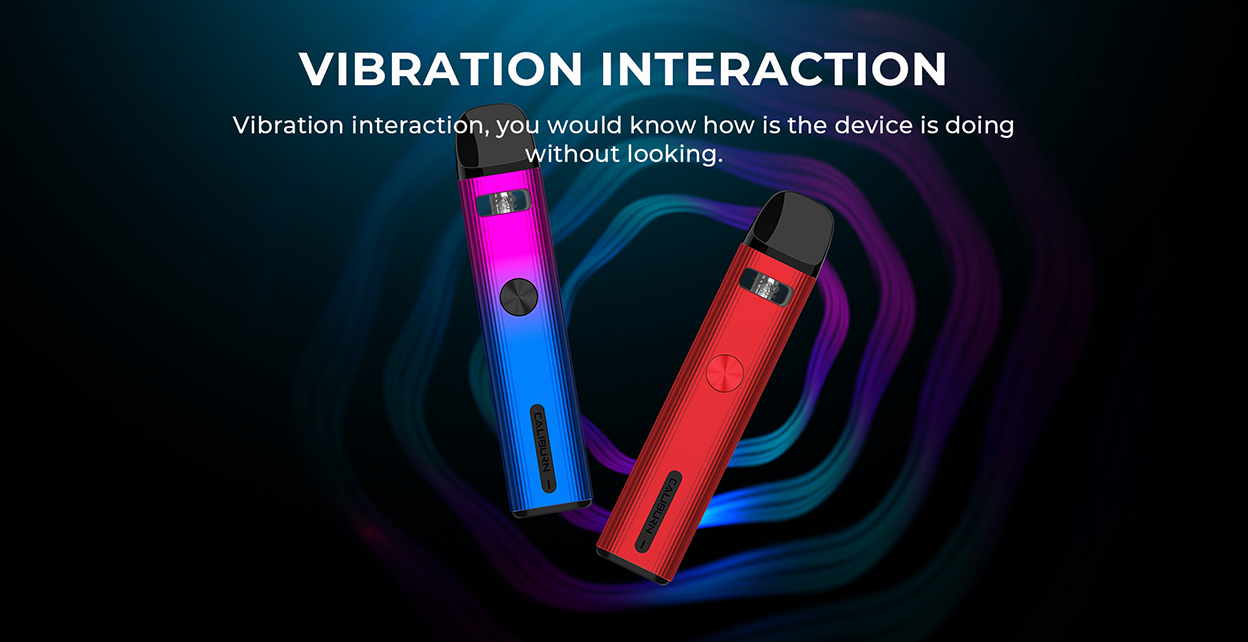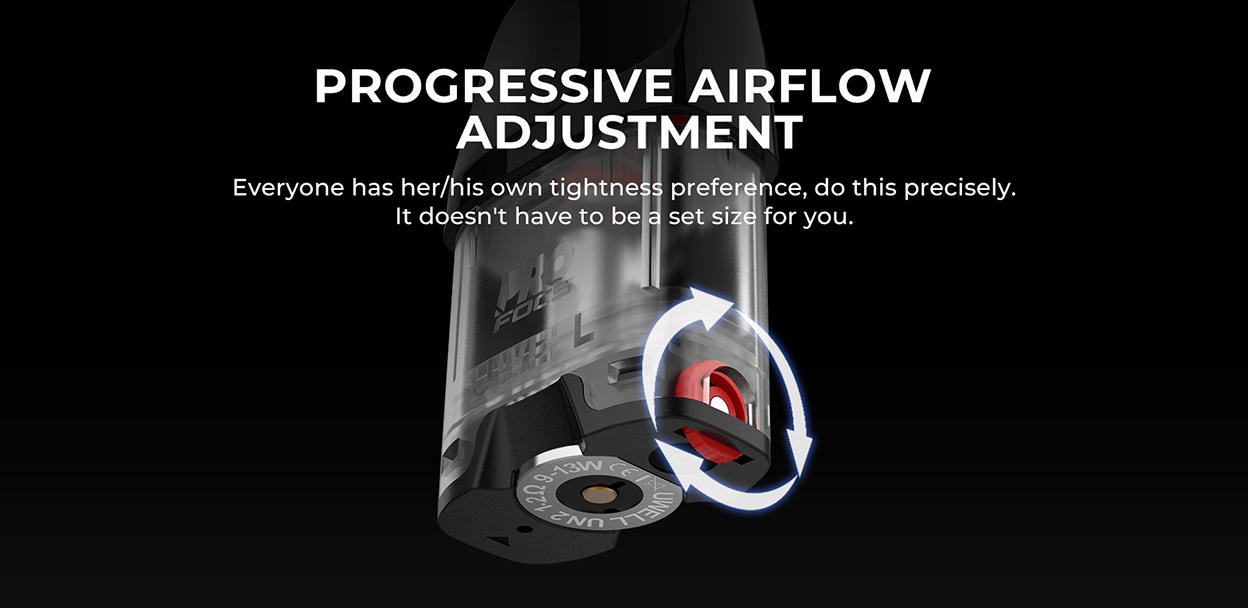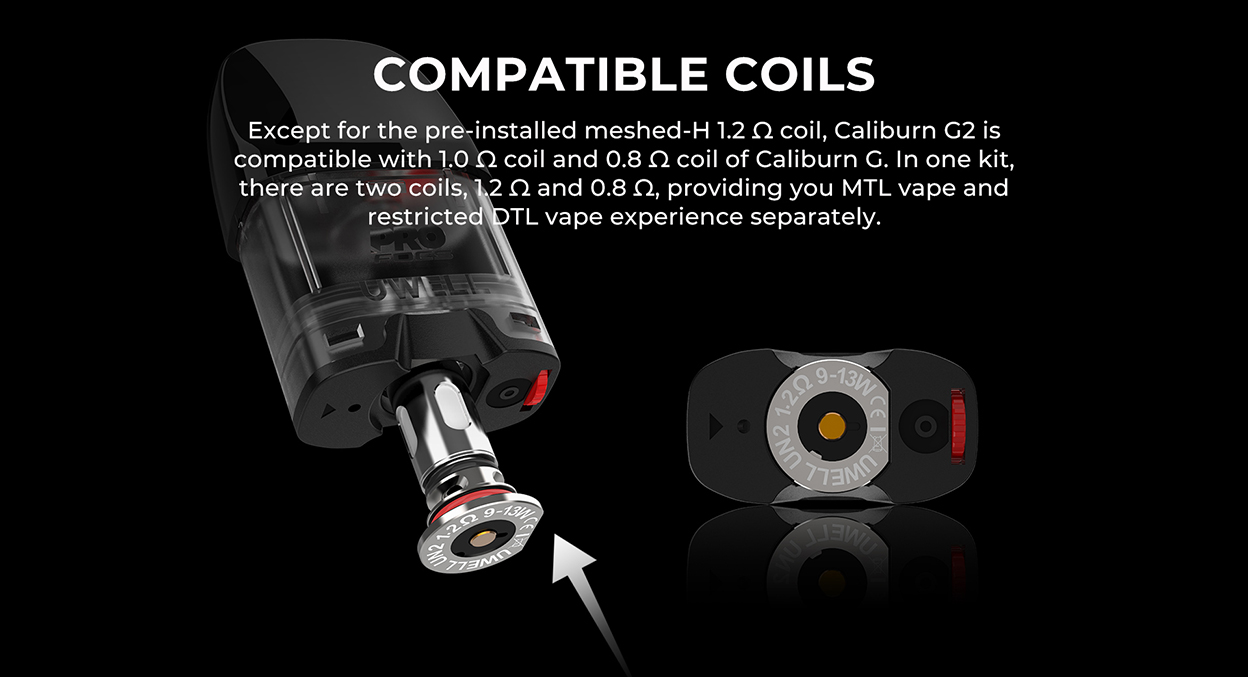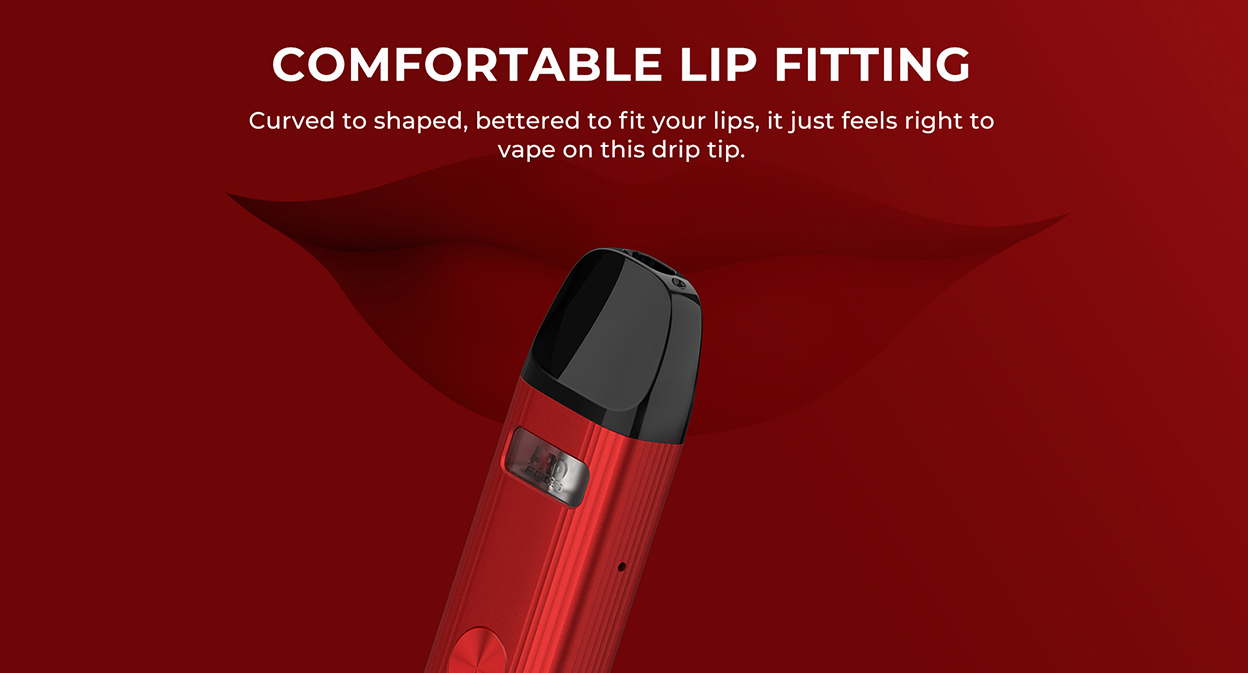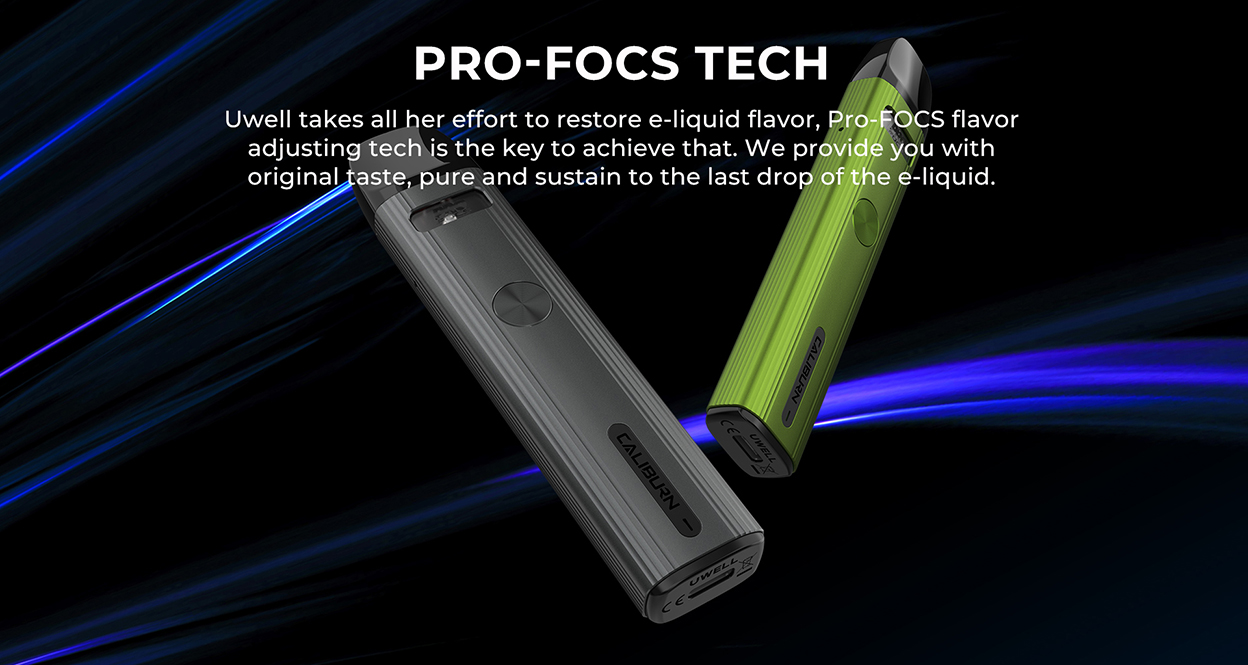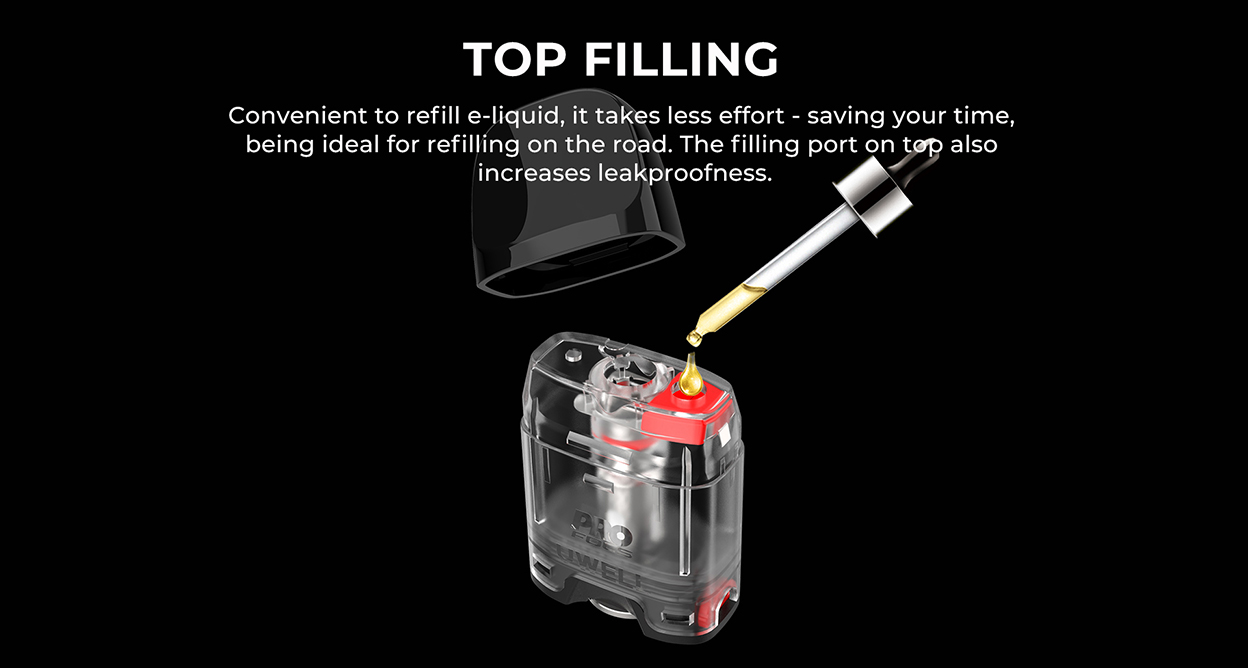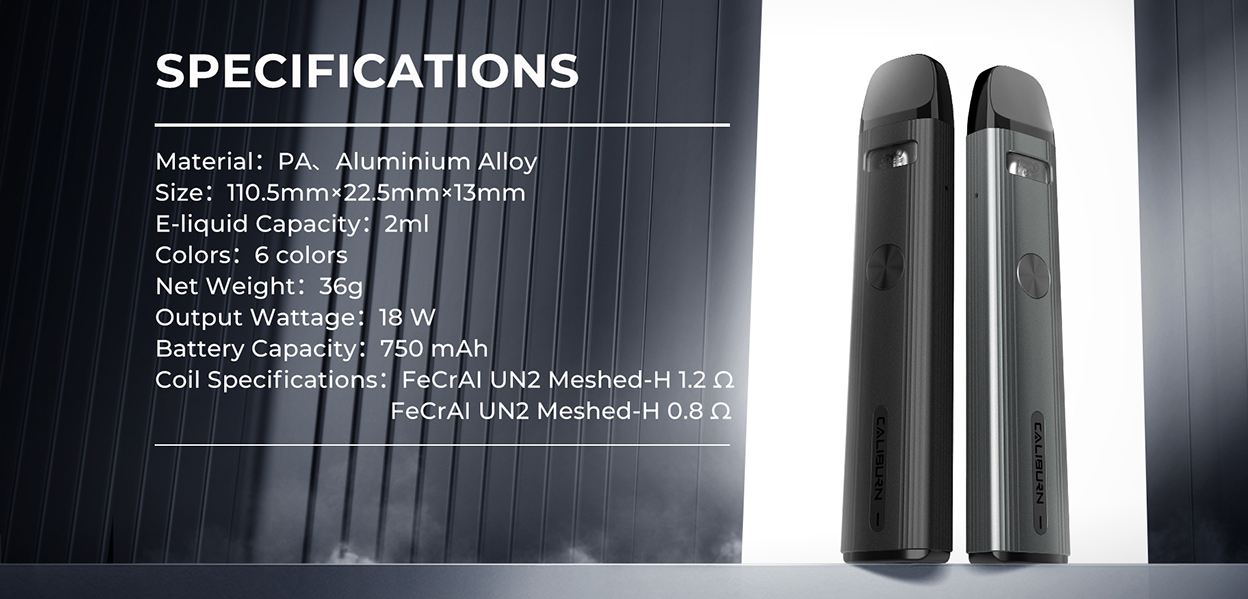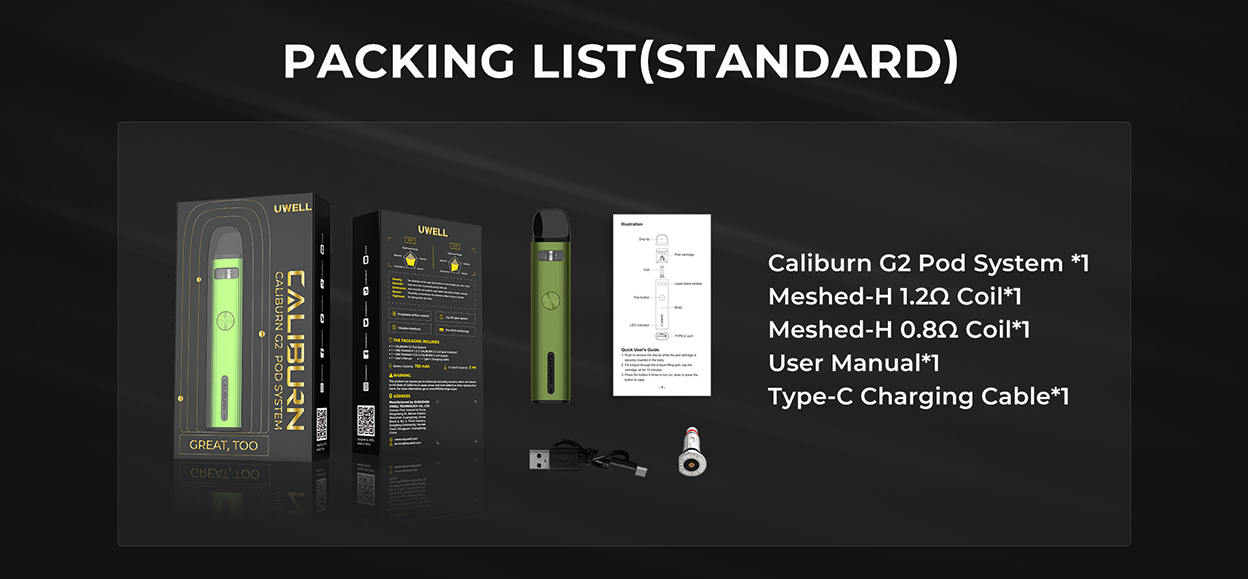 Payment & Security
Your payment information is processed securely. We do not store credit card details nor have access to your credit card information.